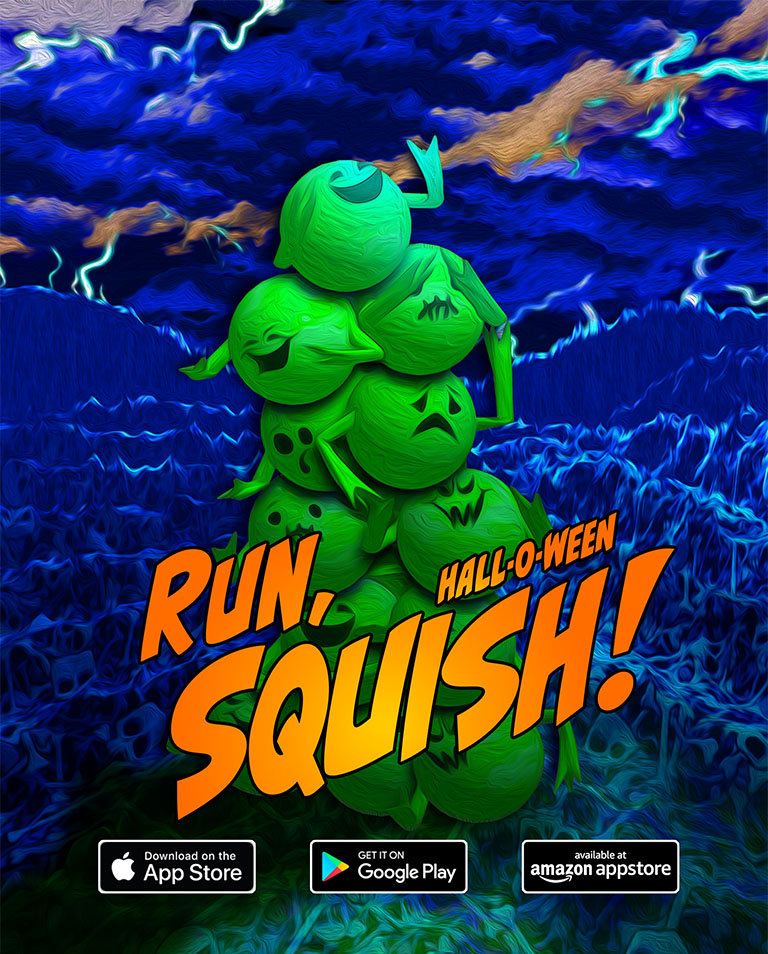 About Run, Squish!
An assortment of Halloween monsters have gotten loose! Visit unique environments and squish them to curb the outbreak! Tap a monster to squish in a cartoon burst of color and goo. Squish as many as possible in the shortest amount of time to score bonuses. But watch out, because the monsters will fight back!
The Ghosts, Eyeballs, and Vampire levels have returned for Halloween. And now, they fight back!
Don't let the Gooey Ghosts slime you!
These Vampire Bats have been feeding… and they bite!
See the creatures of Eyeball Land bounce to the music hypnotically, and attack your mind!
Fun features include:
Three squishable halloween monsters and environments
Fun combo system to earn insanely high scores
Balance your high score with survival as monsters attack you
Many small game balancing, graphics updates, and other improvements
Tutorial for new players
Easy to learn gameplay
Get ridiculously high scores as your skill improves
Unlock three "Hall-o-ween" experiences as you play.
Thank you for playing, and please let us know of any issues, questions, or ideas you have!
Gameplay Trailer
News & Updates
Halloween has been re-released with an all-new monster attack system
Your high scores are always saved with the game on your phone, even if the old level is gone for now.
We remain featured in GamesKeys's "Insanely Addictive iPhone Games" article!
We were recently reviewed by Free Apps for Me in this short article.
Gameplay Screenshots & Promotional Images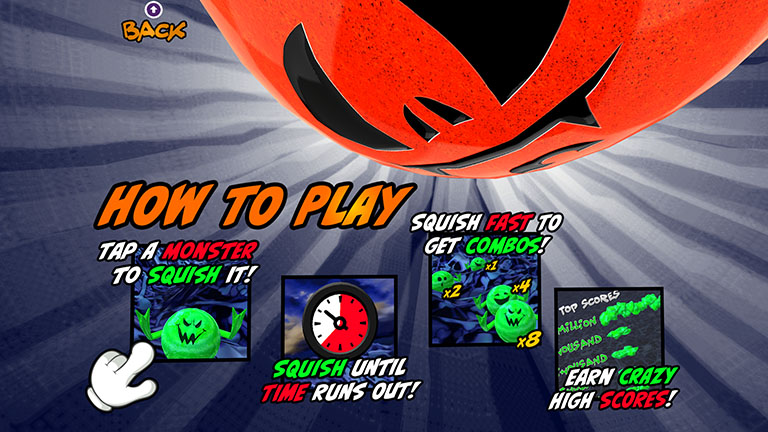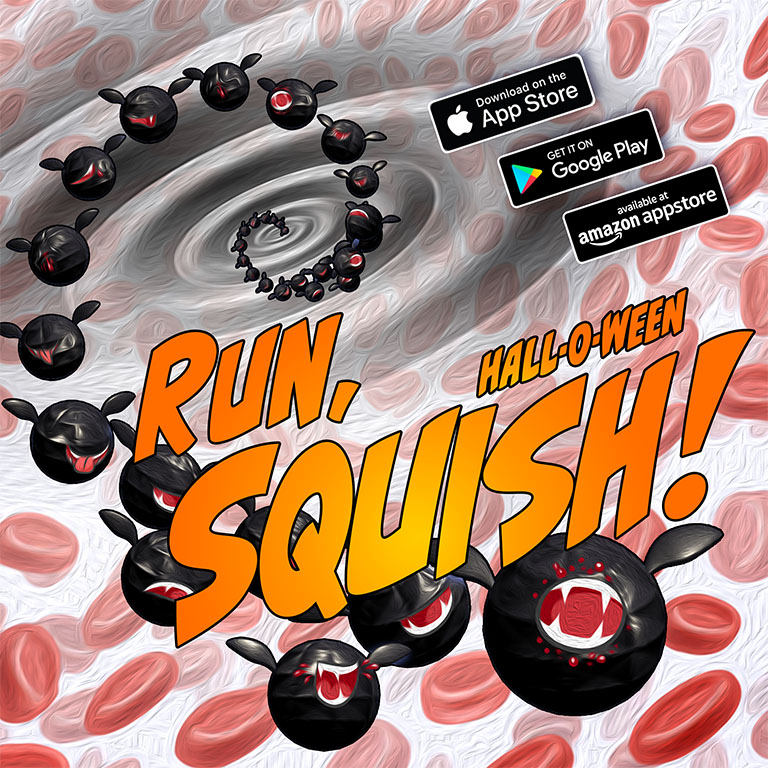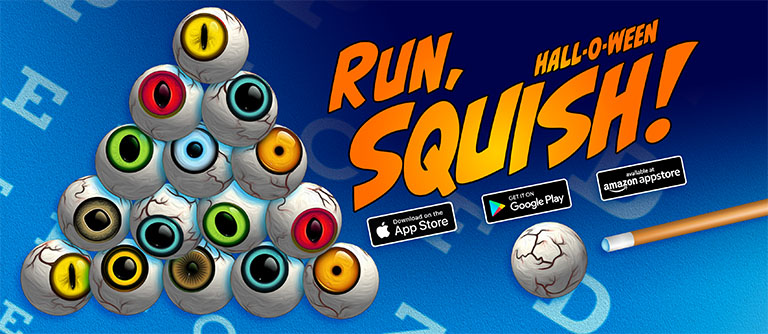 Need Help? Give Feedback? Report a Problem?
Please write to Run Squish Support @ MikeRandrup.com for any issues and feedback. Thank you for playing!
We collect the following information periodically while the game is running:
Performance information about your device, including level load time and average frame rate. This allows us to build the game so it runs well on a variety of devices.
Any runtime bugs that affect the game experience (errors and code exceptions). This allows us to make our games have fewer bugs over time.
Details about which levels you choose to play, and what high scores you earn. This allows us to fine tune the difficulty of the game and improve the fun.
We retain this information for a maximum of 90 days. It is used for developing each next version of the game, and deleted afterward.
We do not show advertisements in the game, do not have advertiser platform code in the game, and do not use any advertiser identifier (unique or otherwise).
We do not collect account registration, location information, social media identity, or any other information.
We do not share data with any third parties (other than Unity as described below) unless required by law.
We do not use third party analytics software in the game.
Information we collect is not personally identifiable.
We build games using the Unity Game Engine. As a result, Unity is able to collect certain information we do not have access to. Here is the relevant excerpt from the Unity privacy policy as of November 2020:
"I play a game that was built with or uses certain Unity software, what should I know? Unity has collected some or all of the following information about your device: unique device identifiers (e.g., IDFV for iOS devices and Android ID for Android devices); IP address; country of install (mapped from IP address); device manufacturer and model platform type (iOS, Android, Mac, Windows, etc.) and the operating system and version running on your system or device; language; CPU information such as model, the number of CPUs present, frequency, and instruction set support flags; the graphics card type and vendor name; graphics card driver name and version (e.g., "nv4disp.dll 6.10.93.71"); which graphics API is in use (e.g., "OpenGL 2.1" or "Direct3D 9.0c"); amount of system and video RAM present; current screen resolution; version of the Unity Editor used to create the game; sensor flags (e.g., device support for gyroscope, touch pressure or accelerometer); application or bundle identification ("app ID") of the game installed; unique advertising identifiers provided for iOS and Android devices (e.g., IDFA or Android Ad ID); and a checksum of all the data that gets sent to verify that it transmitted correctly. " Please refer to Unity3d.com/legal/privacy-policy for full details.
(Last updated February 26th, 2021)
Website Privacy Policy
This website uses Google Analytics to measure visitor statistics.